La publicité sur écrans LED géants!
En intérieur, en extérieur les solutions digitales assurent vos revenus.
Aujourd'hui, c'est déjà demain!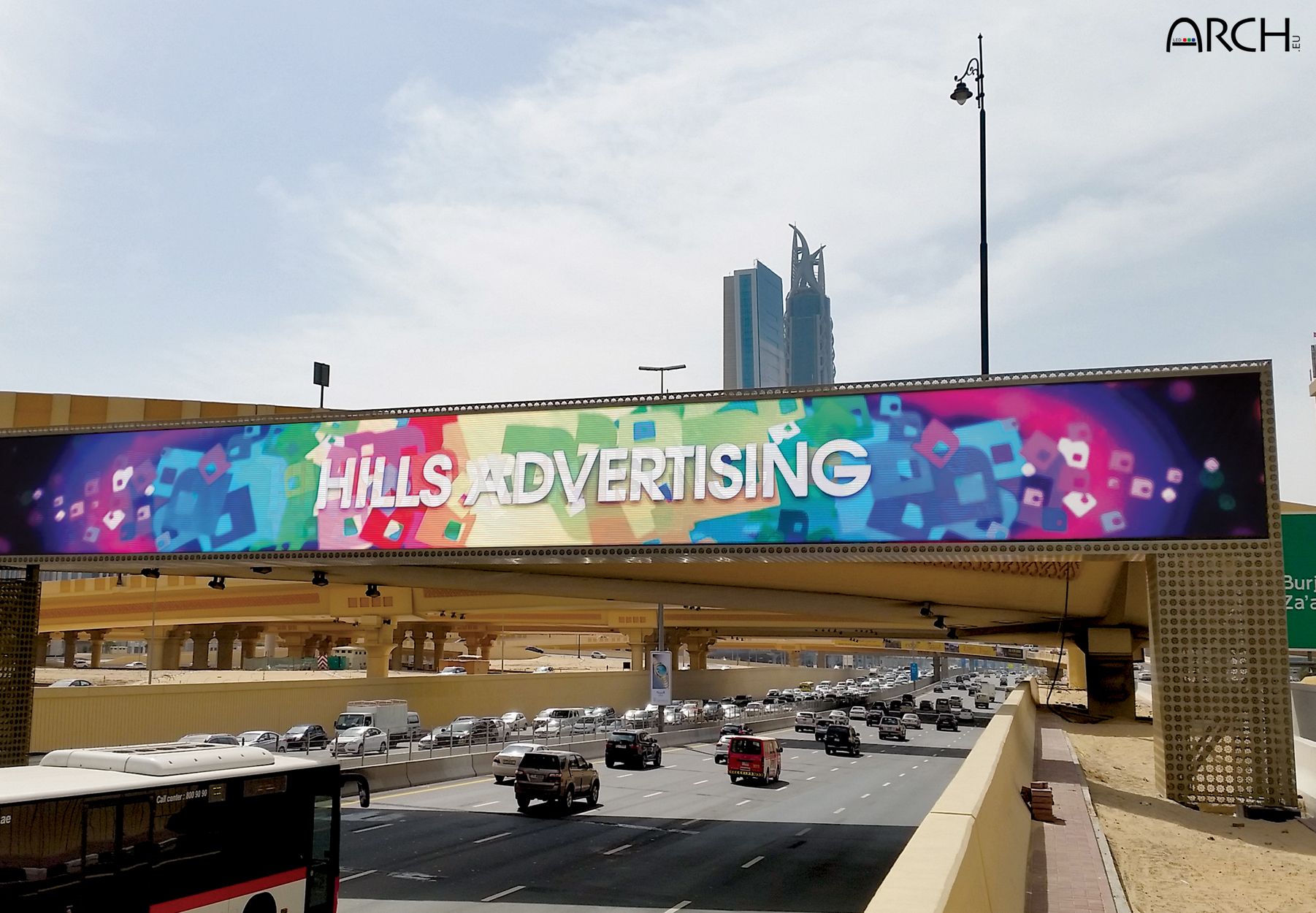 00
The futur of the large format advertising will go through what we call the fifth screen.
The digital cities of tomorrow see their urban furniture become screens that collaborate, exchange, share precise, non-intruisive and targeted information with users...
Geolocation apps guide, augmented reality apps let you learn, understand and discover where you are.
These new decor elements are the tools of tomorrow, allowing advertisers and the media to inform you in another way, by activating the engine of any "emotion" decision!
The new media is here !
Greener, more dynamic, more efficient
than traditional paper display, ensuring a fast return on investment, large format LED display panels are definitively the visual tool of today and tomorrow.
ARCH
offers
tailor-made
solutions:
On feet, part of the Urban furniture, in the format and the design you want.
On façade, on floor, on ceiling, whatever the complexity of the installation ARCH will find the solution.
In a creative, modern and even sometimes futuristic way, we have the solution to differentiate you.
Many applications are already available to make your media investment dynamic and profitable.
From the smallest to the largest format, do not hesitate to contact our team!

Also ask for our financing solutions for your investments.



Applications :
Advertising, Shopping centers, Signage, LED signs for cities signalisation, Interactive panels, Urban fournitures, Sports events, Electronic news signs…
Advantages :
Outdoor utilisation , economical, ecological, lighting, easy to use and to install, robust, bright, networked…