Sport is become a complet spectacle: the digital, a significant source of income!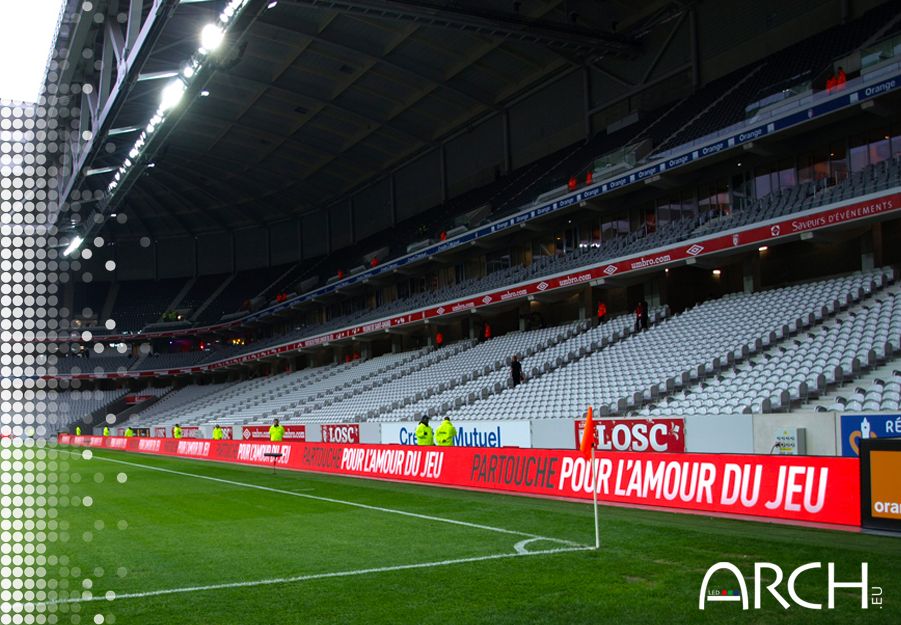 Sport is become a complet spectacle.

Sport has become one of the greatest entertainments, and the led installations combine different information, on a live basis. You cannot fail and have to rely on the installations that will provide you with the best security.

You have to rely on the installation that will provide you the best quality and reliability.
ARCH developed solutions that can be of any size, in any place.

Resistant to the power of a soccer ball, or the chlorine of swimming pools, the ARCH solutions allow you to combine live images, advertising, information and replay with in a totally technical secure environment.

ARCH is compatible with all scoring software of the market.
Applications: Perimeter, score panels, information panels, indoor or outdoor...

Advantages: Standard and tailor made, indoor and outdoor use, light, easy and fast to install, bright, design, passive cooling system, sturdy, compatible with broadcasting.